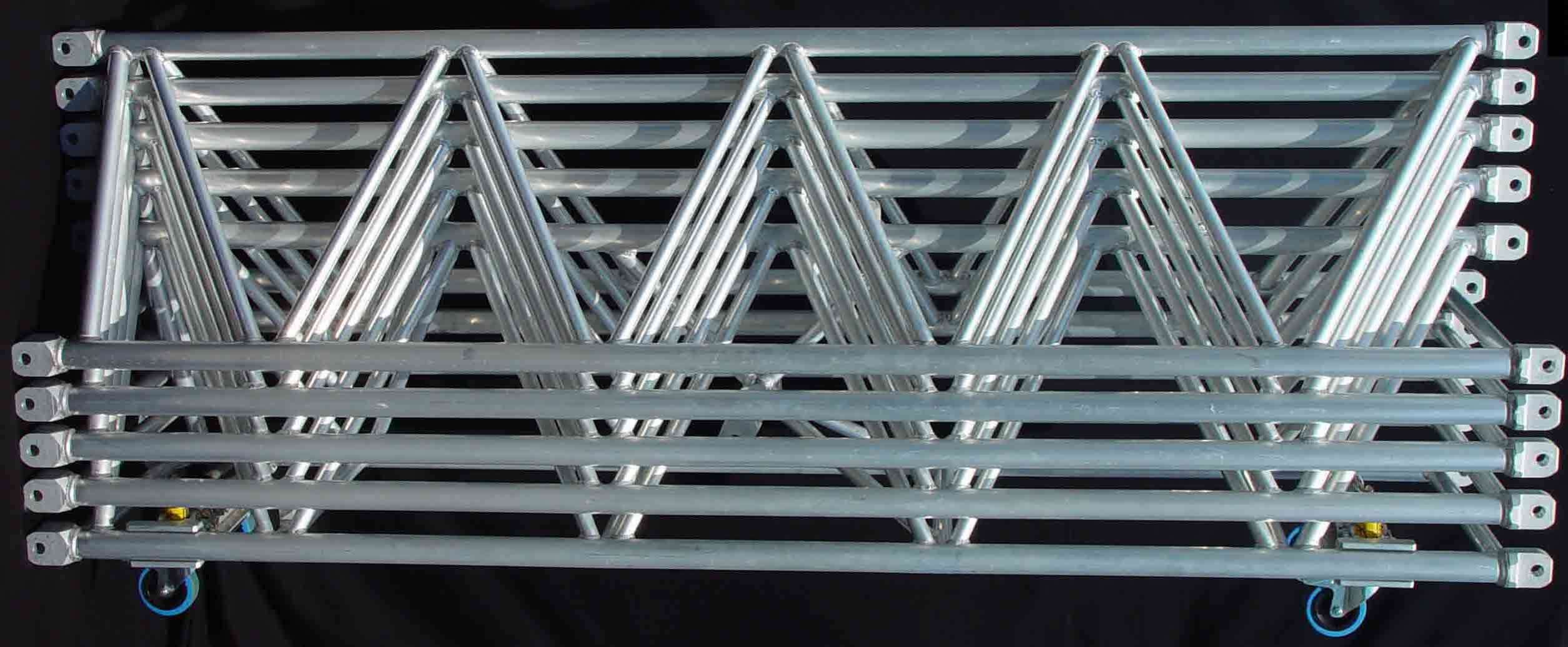 Truss
ALC Truss Engineering offers the entertainment industry a unique product-range when it comes to trussing systems.
Product philosophy
Our product philosophy is based on :
Item-restriction (the maximal on applications by using a minimum on assorted items)
Volume-restriction (trusses are able to be stacked, resulting in a gain in up to 60% in warehouse-and truck space)
Handling-efficiency (The users point of view is taken into consideration from the very start of the design process)
Safety/service (Safety comes before creativity. No purchase without product training)
ALC Truss Engineering's main focus is on the versatile S-60 series. The S-60 serie is a unique, heavy-duty, stackable triangular-trussing system.
The uniqueness starts at the very basis with the choice of the aluminum : To enable the stackability of the trussing system, a special, reinforced alloy is used.