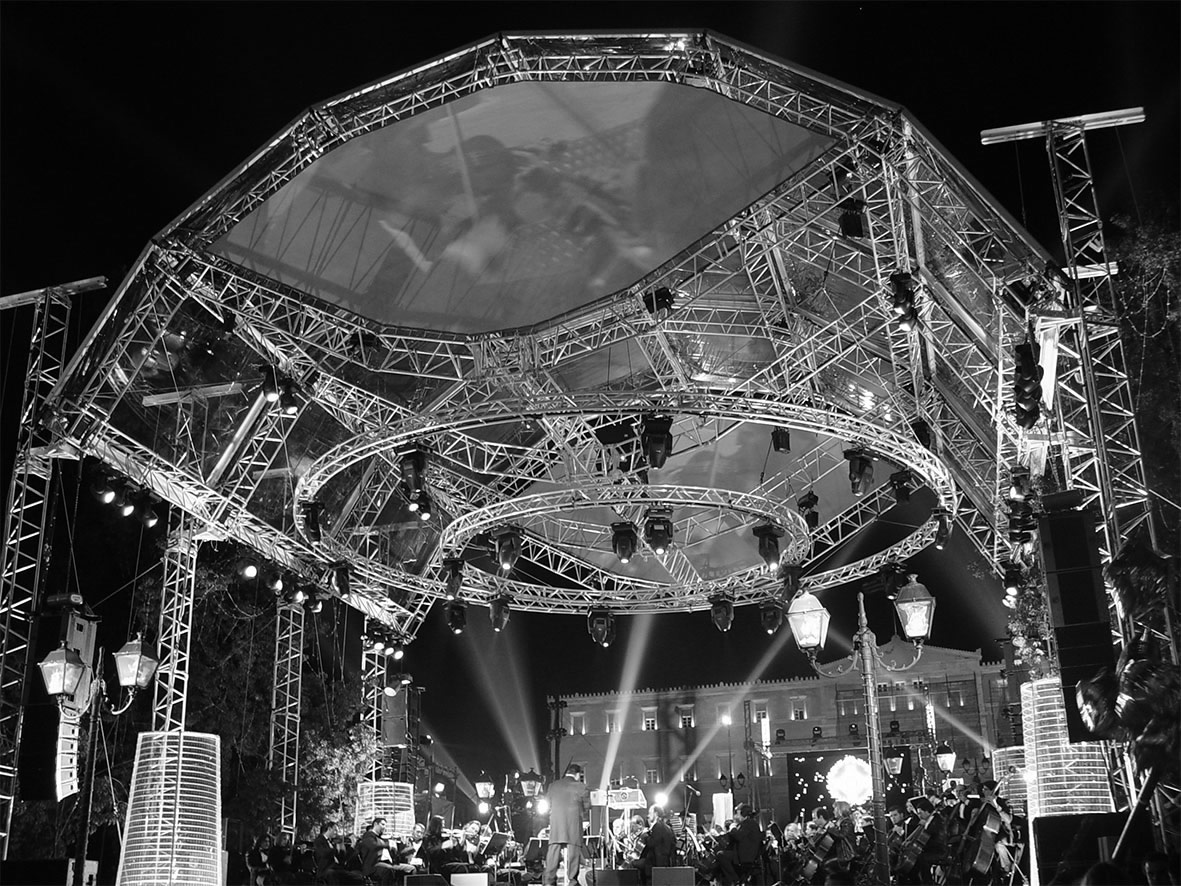 Spans
By combining the 3 standard trussing lengths, spans can be created with lengths in steps of 30cm. However a maximum span length of 20m must be observed. A detailed loading chart that we can provide shows the maximum loading capacity for different span lengths, as well as the span flexibility and weight of the span itself.
Circles and Polygons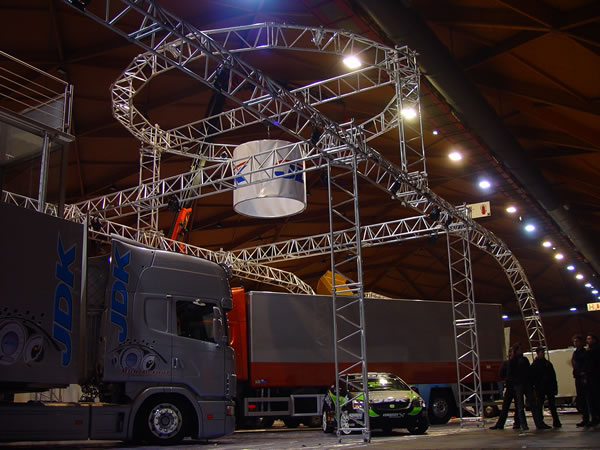 All kinds of circles and geometrical shapes can be created by fitting angle-joints in between the standard trusses. Rotating the trusses 90° along the axis of their length, makes it possible to angle 2 joined truss items thanks to the lug-fork coupling system. Positioning a certain angle-joint, will result in the curving of the truss beam Circle diameters varying from 5 to 40m or more are no exception. Since we always use 'straight' truss items (no curved trussings) to create a desired circle or shape, the benefit of minimising transport space is huge ! More information in terms of assembly about the most standard circles, triangles and polygonals are to be found in following chart.
Creative Structures
Creativity is the key to amazing trussing structure design, by combining different items of the ALC truss engineering product range, as tower systems, circles and polygons. The only limit to your creativity is safety (involving structure strength and stability, setup procedures, etc.), which - in our eyes - has to get the highest priority. The pictures below will give you an idea of what's been done before...like chasing cars in a giant 'truss-heart', a San Francisco Golden Gate scaled replica, a fairy tale entrance gate, etc.